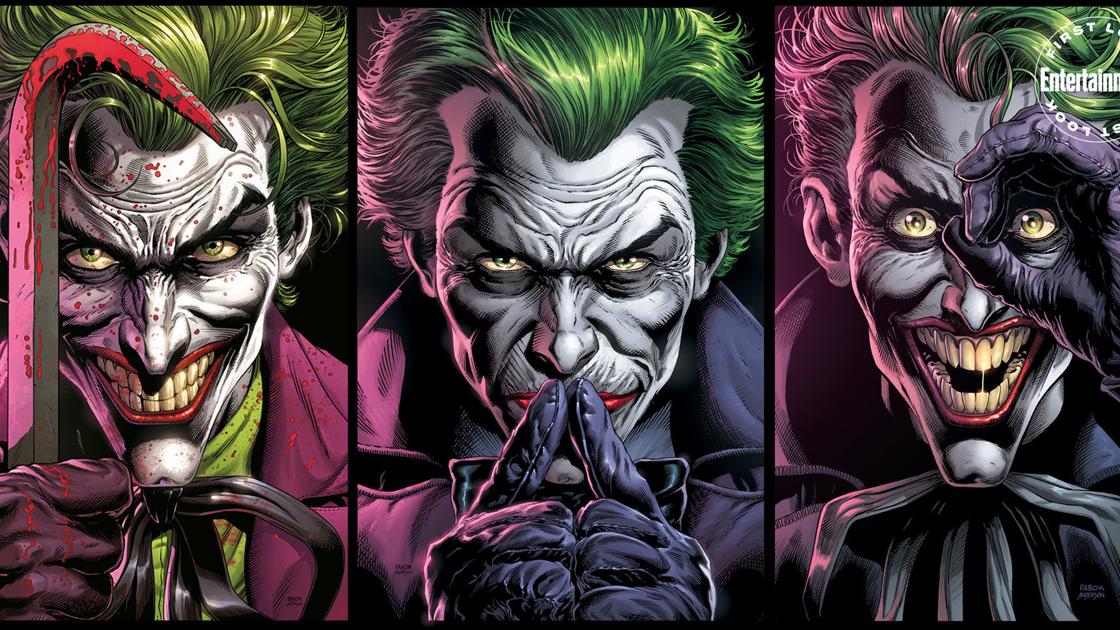 At the Library: Comic book lovers, this day is for you | Literature
Comic book lovers, come together! Saturday is Free Comic Book Day and, to mark this annual event where comic book shops and libraries come together to promote the comics, the Sunnyside Community Library will be handing out a variety of free titles to take away until exhaustion. stocks.
A selection of free comics will be available from 10 a.m. to 3 p.m. at 621 Grant Ave., but don't wait too long to stop by as, for the first time, we will be distributing the official Free Comic Day titles. . , courtesy of Diamond Comic Distributors Inc.
Many of these official comics (which may include titles like "Life is Strange", "Avengers" and "Assassin's Creed") are written specifically for Free Comic Day, and are often entry-level stories. perfect for capturing the interest of new and returning readers.
But Free Comic Day isn't just about the comics we're going to distribute. The event also aims to celebrate and discuss a form of reading that can capture the interest of even the most reluctant readers.
Free Comic Book Day also gives interested patrons a way to discover new titles or receive personalized recommendations on what to read next from library staff (like me) who also happen to be comic book enthusiasts.
Even if you can't come this Saturday, keep in mind that the library still has a huge selection of graphic novels and comics for all ages and interests. Or, if manga is more your speed, Yakima Valley Libraries has over 4,000 individual manga titles available through the library's manga archive collection, which can be borrowed (or requested) from any of. our 17 library locations.
If all of that comic book talk makes you want to get your hands on something new, check out the following list of recommendations I've compiled based on some of our most popular titles.
For kids
• "Investigators" by John Patrick Green. For fans of: "Dog Man", "Nate the Great". What It's About: Two alligator detectives use spy technology and toilet trips to solve crimes.
• "Baby-Sitters Little Sister" (various) by Katy Farina. For fans of: "Raina Telgemeier", "Dork Diaries". What it's about: Based on the eponymous book series, this series follows the life of Karen, a second-grader, Kristy's younger stepsister from the "Babysitters Club".
For teens
• "Naomi Season 1" by Brian Michael Bendis. For fans of: "Winx: The Fate Saga", "Harry Potter", "Riverdale". What It's About: Naomi lives in a small town whose most exciting feature is that once Superman has passed. This changes when Naomi finds out a) that she has been adopted and b) that she also has powers. Coming soon to a CW television show.
• "Spider-Man: Life Story" by Chip Zdarsky. For fans of: "Spider-man", reinvented stories. What it is: What if Spider-man got old in real time, starting in the 1960s, with each issue moving forward another decade? This one gets emotional!
For adults
• "Batman: The Three Jokers" by Geoff Johns. For fans of: "Batman: The Killing Joke". What It's About: The Joker has changed a lot in personality and motivation over the years, but maybe that's because the Joker himself has changed from person to person. As murders corresponding to different Joker MOs appear, Batman must try to figure out his most difficult foe once and for all.
• Kris Ritchie is Librarian for Yakima Valley Libraries. Learn more at www.yvl.org.