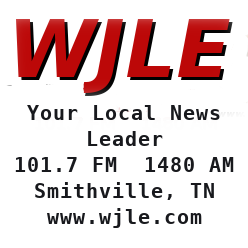 DCHS Student, Teacher and Parents of the Month Award
[ad_1]
November 3, 2021
By: Dwayne Page
DeKalb County High School continued its monthly celebration of recognizing a teacher, student and parent or guardian of the month on Wednesday.
Each received a certificate from the school and a gift card for a meal from Twisted Oaks. A different restaurant will offer each month a meal gift card to the winners.
DCHS Teacher Chris Vance was selected as Teacher of the Month, while Grade 11 student Serenity Faith Burgess, her daughter Joshua and Tristan Burgess, is Student of the Month, voted on by teachers, faculty and the staff. Viridiana Valencia and Juan Arvizu were chosen as parents of the month based on an essay written by their daughter, 9th Dana Gonzales. As part of the nomination process for this honor, each student must submit an essay on why their parent or guardian deserves recognition.
"It was surprising but enjoyable," Burgess said in response to his student of the month name. As the drum major of the DCHS Band, Burgess said she is passionate about music and one day hopes to become a teacher to make music education a career.
Vance is a seasoned teacher who has worked at DCHS since 1994. He is a junior and senior English educator and takes an ACT English preparatory class. Vance, who is also a former DCHS football and golf coach, said he still enjoys teaching and is honored to receive this recognition. "I started teaching and trying to follow a training path and it worked for a while, but as your kids get older you want to spend more time with them and keep up with what they're doing, which got me out of training. Although it's been a stressful time in education with COVID and other things going on, there are a lot of really great rewards for being a teacher and time consuming in time something like that (recognition) happens that makes it really great, "Vance said.
Gonzales said she was inspired to pay homage to her parents, especially her mother, in an essay to let others know about the sacrifices she made to raise him with two sisters and a brother. "Because she had to leave school to support us, my mother sacrificed her dream job: to become a lawyer one day. I decided to do something special for her by writing this essay to tell not only what she sacrificed, but also how we struggled in life. My mom cares a lot about us and deserves this award and more, "she said.
Gonzales' mother, who speaks little English, replied "I'm proud of it and love her (my daughter)" when asked how she felt about being named parent of the month at DCHS.
[ad_2]