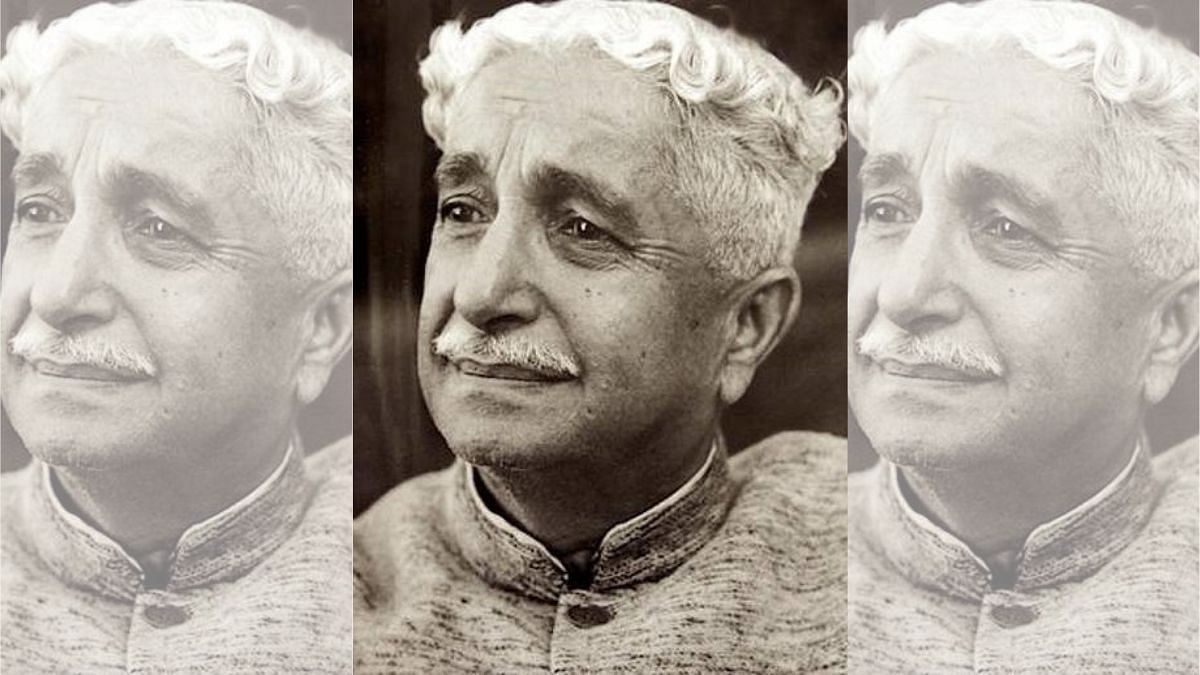 From fighting caste to redefining epics, why Kannada poet Kuvempu is still relevant today
In her maiden address to the nation on the eve of Independence Day, President Draupadi Murmu spoke of Kuppali Venkatappa Puttappa or Kuvempu.
"The great nationalist poet Kuvempu, who enriched Indian literature through the Kannada language, wrote: Naanu aliwe, Neenu aliwe, Namma elubugala mele Mooduvudu – Mooduvudu Navabharatda leele, which means, 'I will pass. You also. But on our bones will arise the great tale of a new India," she said.
That India's first tribal president invoked Kuvempu is appropriate. The Kannada poet is one of the most famous literary figures in the country who spoke out against the caste system and other wrongs through his poems and short stories.
"Have you heard the tunes of the shepherd's flute in summer? When its melody fills your ears, do you check the bamboo lineage? So why oh why are you shouting and making noise about caste? ", wrote Kuvempu in his poem Kula, a hard-hitting commentary on caste-based discrimination in India. He viewed religion and caste as a prison, a "noose" strangling the "development of our nation". He fought against superstition and for gender equality. Needless to say, his words still hold true.
---
Read also : Atul Prasad Sen – the forgotten musical maestro of Bengal who wrote lyrics on legal papers
---
A versatile writer
Born on December 29, 1904 in Hirekodige, a hamlet nestled in the Chikmagalur district of Karnataka, Kuvempu was a prolific writer. Her work includes novels, short stories, poetry, plays, literary reviews, autobiographies and essays where nature, beauty, patriotism and love emerge as main themes.
Raised in Kuppalli of Shivamogga, Kuvempu is said to have been homeschooled in the early years of his childhood. He enrolled at Maharaja College, Mysore where he majored in Kannada.
As a student, he went through William Wordsworth, John Milton, Leo Tolstoy and Thomas Hardy, as well as the selected lectures of Vivekananda and Rabindranath Tagore. Geetanjali. He first wrote in English, but later switched to Kannada.
"Many do not know that Kuvempu wrote poems in English as early as 1922, publishing a collection of seven poems titled Beginner's muse,said author and professor Dr Pradhan Gurudatta during a speech at the poet's centenary celebrations in 2004. An expert on Kuvempu's work, Gurudatta translated his magnum opus, Sri Ramayana Darshanam, in Hindi.
According to Gurudatta, in 1924 Kuvempu met the Irish poet James Cousins ​​who suggested that he write only in Kannada. "Although he was initially discouraged by Cousin's advice, he later realized his full potential as a multi-faceted poet and writer in the wealth of Kannada," Gurudatta said.
---
Read also : Ilaiyaraaja son Yuvan is a music icon who made Tamils ​​say "I don't know Hindi, go away"
---
Sarvodaya and universal humanism
by Kuvempu Sri Ramayana Darshanama modern interpretation of the Indian Hindu epic Ramayana, is considered the revival of the era of great epic poetry. It also won him the Jnanpith Prize in 1967, the first for a Kannada writer.
"In the book, Kuvempu expresses the idea of ​​Sarvodaya, in which every individual should be part of the development process. Kuvempu wrote the epic when India was struggling for freedom. This is how Kuvempu became a part of the struggle for freedom – through his writing," said writer CP Krishnakumar.
In his adaptation of Ramayanathe Hindu god Ram also leaps into the fire with Sita to test himself, defining Kuvempu's vision of "Sarvodaya", or universal elevation.
Kuvempu even tried his hand at philosophy. His conception ofVishwa Manavatavaad' or universal humanism proposed that humans are born as Vishwa Manav (universal humans) but grew to be Alpamanav (diminished humans).
He explained this idea in more detail in an essay: "Every child, at birth, is the universal man. But, as he grows, we transform him into a "little man" (through caste, creed, religion and race). This should be the function of education.
He was the second Kannada poet to be recognized as 'Rashtrakavi' or national poet in 1964. His poem Jaya Bharata Jananiya Tanujate also became the state anthem of Karanataka. He became the eleventh Vice-Chancellor of Mysore University in 1956.
Poetry was such an integral part of his life that he even gave poetic names to mundane objects. For example, he called his house "Oudayaravi"(rising sun) and called farmers"Uluva Yogi(plowing yogi). From Padma Vibhushan to Sahitya Akademi and Jnanpitha, the poet received honors and mentions throughout his life. Unfortunately, his Padma Vibhushan Medal was stolen from his house-turned-museum and was never found.
(Editing by Zoya Bhatti)