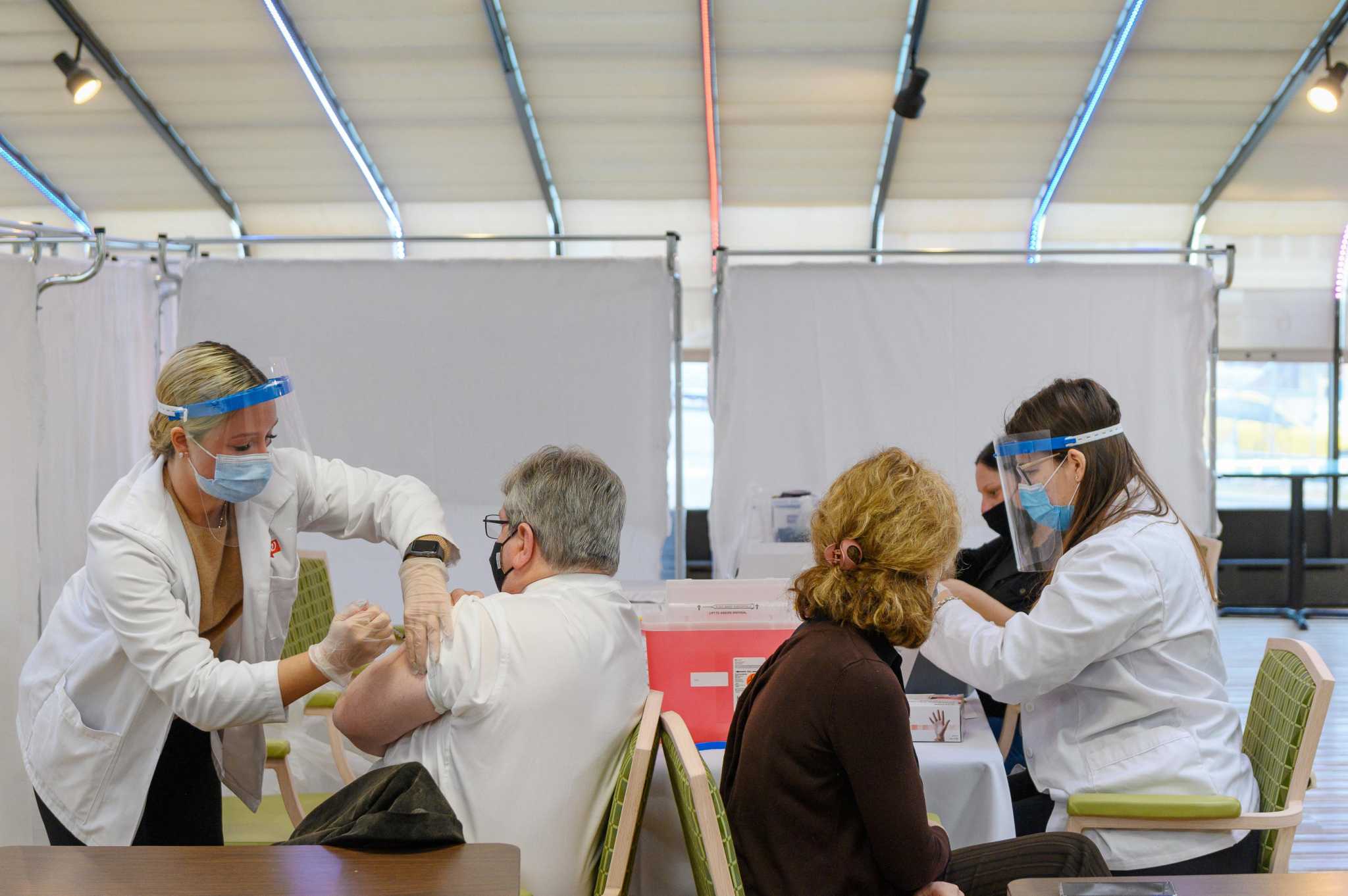 I received a third COVID vaccine. I am still worried.
[ad_1]
The pharmacy technician who approaches me at the "Consultation" window appears to be about 18 years old. "William," said his badge. Unruly strands of black hair hang over her forehead. The CVS is swarming with clients, but William exudes calm, youthful competence. "How can I help you?" he asks eagerly.
"I would like to receive a third COVID vaccine," I say. "I am a transplant patient. A few days earlier, federal health agencies had authorized a third dose of the COVID-19 vaccine for some people with weakened immunity. I have been taking anti-rejection drugs, which work by suppressing the immune system, since I had a liver transplant in 1998. My doctors have advised me to get a booster. Yet the prospect of seeing more antibodies in my bloodstream hasn't ended my struggle to distinguish between caution and panic as I fumble in a changing public health landscape.
[ad_2]