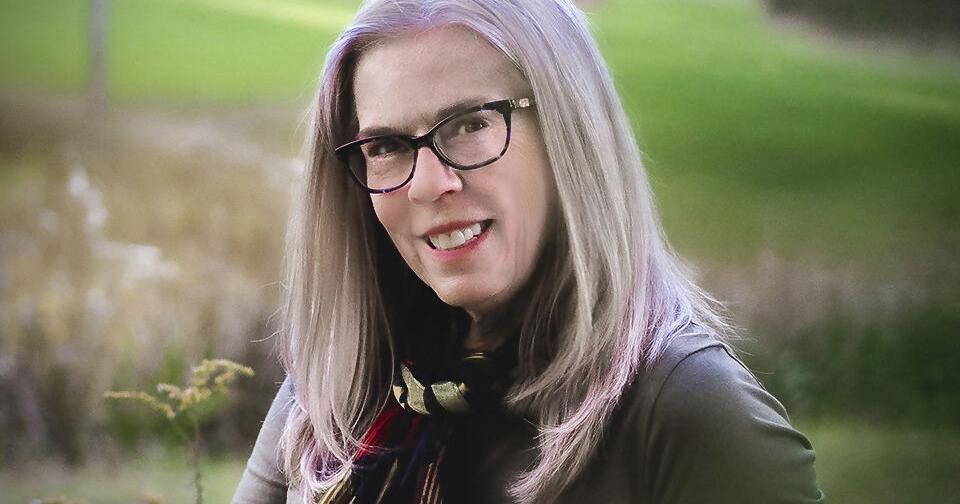 Kari Gunter-Seymour Renewed As Ohio Poet Laureate | News
[ad_1]
ALBANY – Kari Gunter-Seymour, a resident of Albany who previously served as Athens' Poet Laureate, has been reappointed by Governor Mike DeWine as Ohio's Poet Laureate.
She was first appointed to this post in June 2020, an appointment that was pushed back from the usual January decision due to the COVID-19 pandemic.
As a ninth generation Appalachian resident and third generation Athens County resident, Gunter-Seymour focuses her work on praising the people of the Appalachian Mountains of Ohio.
"When I took the job, the governor spoke to me on the phone and I said, 'I'm going to raise my people. I'm going to raise the Appalachians," Gunter-Seymour said.
During her previous tenure, she spent time working with a wide variety of Ohioians, from those navigating recovery and living in prison to those hoping to begin a career in poetry on their own. She traveled to several states for her job and as the pandemic ensued, she adapted and kept moving forward.
People believed due to the pandemic that his ability to serve the community would be limited, which Gunter-Seymour says is simply not the case. Even with the pandemic working against her, she "absolutely loved every minute" of her first term.
"I think the reason I attended so many events was that I felt everyone needed it," Gunter-Seymour said. "Poetry is so healing. If you run into the right poet and find the one you love, it can change you.
During her pandemic workshops, she tried to help participants focus on mindfulness and self-forgiveness. She allowed people to address the feelings the pandemic has aroused while looking at the good things that are still happening around them.
Gunter-Seymour is particularly interested in Appalachian women, especially those who are incarcerated or recovering. She has a personal connection to the problem of drug addiction, having known people who have struggled with it. While at Ohio University, she worked with those who have experienced sexual abuse and neglect. It opened up a door for her to start working with women in recovery and then with those who are incarcerated.
"I often cried while listening to people write these great stories about their recovery and what they were planning to do when they were released," Gunter-Seymour said. "You'd be amazed at how well some of these people can write who really don't have any experience in this area. "
She praised the efforts of the state and governors to tackle recidivism by implementing programs like hers to help incarcerated people realize their potential.
As much as she enjoys reading her own poetry, as much as Gunter-Seymour says she enjoys elevating the work of others even more. She describes her work as a service to the community and its inhabitants.
"When I accepted this post of Poet Laureate, I see it as service work," she said. "I like to hear other people read their poetry. I like helping others to write. For me there is a huge competent service.
Gunter-Seymour's latest work is a book of poetry called "I Thought I Heard a Cardinal Sing". The book is a collection of anthologies of works by 153 poets from across Ohio who lived in the Appalachian region. Each of the poems highlights the beauty and wonder that can be found there. The book is slated for release in March with a copy to send to every library across the state.
Gunter-Seymour also wrote "A Place So Deep Inside America It Can't Be Seen," released in 2020 and "Serving," released in 2018.
Beyond her writing, Gunter-Seymour worked as a teacher at the EW Scripps School of Journalism at Ohio University. She also founded and is the Executive Director of the Women of Appalachia Project, which aims to combat discrimination against Appalachian women by encouraging women to submit their literary and artistic works.
Among her many other accomplishments, Gunter-Seymour was shortlisted to receive the Ohio Poet of the Year 2020, an Academy of American Poets Laureate Fellowship Award 2021 and to serve in 2021 as Pillar of Prosperity Fellow for the Foundation for Appalachian Ohio. She is also the Learning & Public Practice Artist-in-Residence for the Wexner Center for the Arts – where she works with teens from central Ohio – and the founder, curator and host of Spoken & Heard, a seasonal performance series featuring award-winning poets. , writers and musicians from across the country.
His works have been printed in The NY Times, Verse Daily, World Literature Today, and Poem-a-Day. She is also editor-in-chief of the Women of Appalachia Project's "Women Speak" anthology series.
"We are so blessed here and sometimes I think we just don't know it," Gunter-Seymour said.
[ad_2]