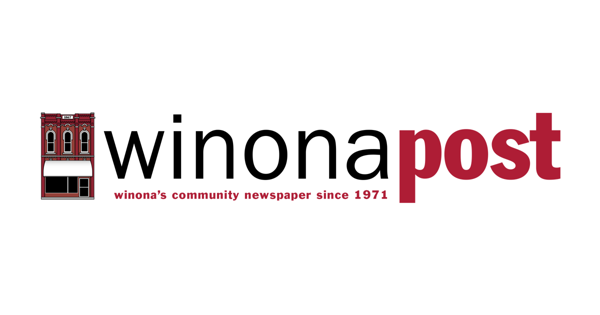 Maria W. Faust Sonnet Competition Celebrates National Poetry Month | Culture & Leisure
The Maria W. Faust Sonnet Contest invites you to celebrate National Poetry Month with us on Tuesday, April 12, 2022, from 6:30 p.m. to 8 p.m. at the Blue Heron Coffeehouse, 162 West Second Street in Winona. Light refreshments will be served. This event is free and open to the public. After a social time with the music of Flutistry, two special guests will be featured.
"Turn and Turnabout: Contemporary Sonnets" will be presented by Melissa Range. From Melissa: "The sonnet is one of the most flexible poetic forms, lending itself to all sorts of formal innovations. We'll examine a handful of contemporary sonnets and talk about how contemporary poets follow and break sonnet rules, as well as how the sonnet's flexibility affects us as readers and inspires us as writers. If time allows, we can also do a short sonnet exercise! »
Melissa Range is the author of "Scriptorium," winner of the 2015 National Poetry Series (Beacon Press, 2016), and "Horse and Rider" (Texas Tech University Press, 2010). Recent poems have appeared in Ecotone, The Iowa Review, The Nation and Plowshares. Range is the recipient of awards and fellowships from the National Endowment for the Arts, the Rona Jaffe Foundation, the American Antiquarian Society, and the Fine Arts Work Center in Provincetown. Originally from East Tennessee, she teaches creative writing and American literature at Lawrence University in Wisconsin.
Local Sonneteer Ken Mogren will read excerpts from his new book of humorous sonnets, "Spunky Grandmas and Other Amusing Characters", which will be available in May. Retired from the insurance industry, Winona's sonnet contest inspired Ken to write sonnets and now he's a published poet!
The Maria W. Faust Sonnet Competition is an annual event that welcomes entries from around the world to Winona. The 2021 competition received a total of 604 sonnets from poets from 35 US states and 10 other countries. Prizes totaling $3,400 were awarded in four categories: Top Four, Regional, Youth and Laureates' Choice.
The contest honors the memory of Maria W. Faust: a communications graduate of Winona State University, a resident of Winona for 20 years, an avid supporter of diverse local arts, and a lover of poetry. Maria's husband, Ted Haaland, is the contest's benefactor, with the goal of keeping Maria's love of poetry alive in our community and beyond.
In addition to Winona Poet Laureates James Armstrong, Ken McCullough and Emilio DeGrazia, Leslie Schultz, from Northfield, Minnesota, joined the judging panel in 2021. Heidi Bryant is the competition's administrator. The Great River Shakespeare Festival and River Arts Alliance are partners.
To learn more about the Maria W. Faust Sonnet Contest, please visit sonnetcontest.org or email [email protected] Information about National Poetry Month is available at poets.org/national-poetry-month.