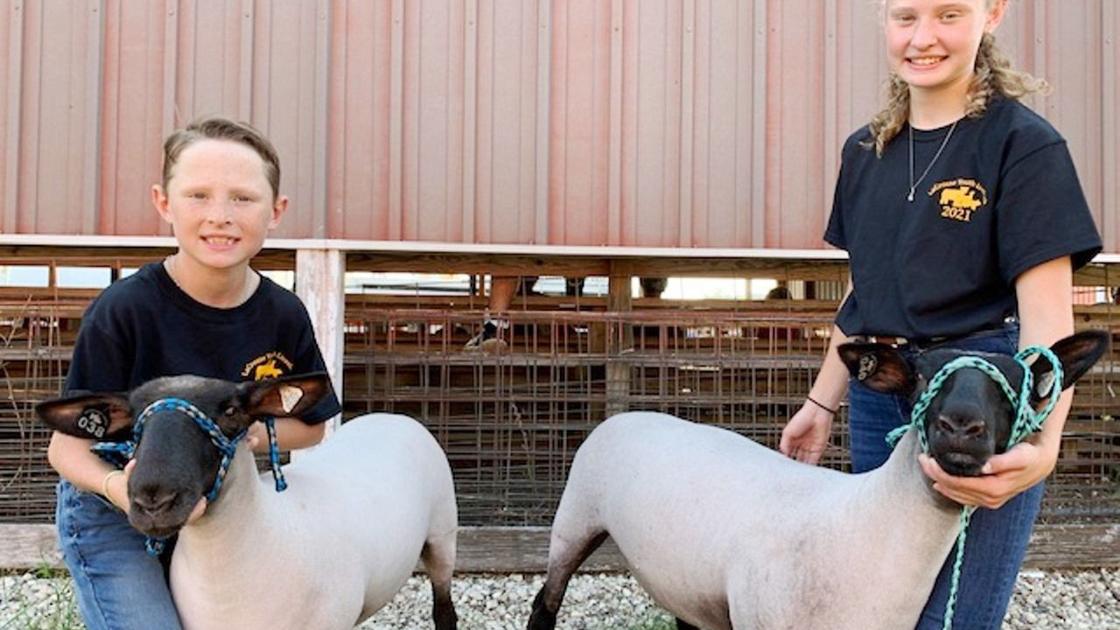 Mindoro 4-Hers wins for trials in Compeer Blue Ribbon project | The mail
[ad_1]
The two 4-Hers also had to teach their lambs to lead so they could practice.
"We had to walk our sheep two miles a day to build muscle," Brock said. "I have helped my sister for the past two years to walk, feed and care for her sheep. Now it's my turn and I can do it myself.
Brock also learns that good nutrition is important for his time, Kevin, so he can compete. Kevin was a bottle fed lamb, which resulted in the sheep (male sheep) growing slower than if fed by its mother. The advantage of bottle feeding, however, was that Kevin was quite tame.
Although he loves sheep because they are smaller than cows, which supposedly makes them a bit easier to handle, that hasn't proven the case with his sheep lamb, Bobette.
"Bobette was a handful," said Brock. "She led a bit and then when she didn't want to lead, she would try to run away. She did it at the fair.
With his aunt's help with typing, Brock wrote in his essay that he also learned how to build a sheep pen by helping his father set up the sturdy poles.
In addition to learning how to handle animals, 4-H members looked after them and prepared them for shows. Danica and Brock learned how to shear and wash their sheep to prepare them for the show and auction.
[ad_2]