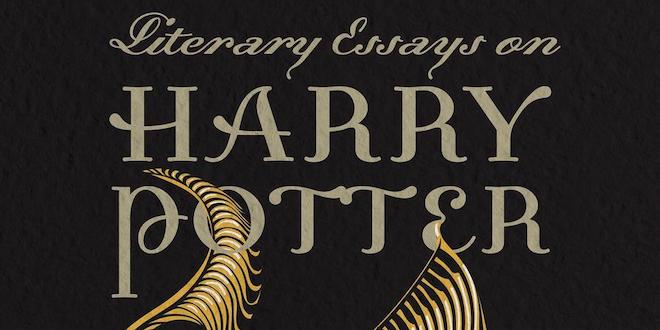 "Open at the Close" edited by Cecilia Konchar Farr
Whether Open to Close: Literary Essays on Harry Potter is truly, as he claims, "the first collection of essays devoted exclusively to the examination of Harry Potter novels as literature" is debatable, but what is certain is that the volume is full of insightful and original explorations of the series grounded in critical theory. It can be said both that other anthologies have focused on the series as literature, as opposed to a cultural phenomenon analyzed through the prism of fandom, and that some chapters in this volume veer into other areas of literature. study, drawing from philosophy, gender studies, and psychology and considering reader response. But the book's categorization aside, it offers a wide variety of perspectives, some in satisfying dialogue with each other, with the primary focus always on the Harry Potter novels, their composition and how to read them.
From the outset, the book does not shy away from discussing the controversy surrounding the author. Editor Cecilia Konchar Farr acknowledges and condemns Rowling's comments about transgender people, and the volume comes full circle, ending with a coda from non-binary contributor Tolonda Henderson reflecting on their own engagement with Potter to the opinions of the author. The overall tone of the book seems to be similar to the stance we've taken here at MuggleNet: while we can't condone Rowling's behavior, we still see value in discussing the series, especially from a point of view. critical view.
The essays use a variety of approaches and tones, including both quantitative data and personal anecdotes. The contrast between the first two chapters is representative of the variety throughout the book. Konchar Farr and Amy Mars' essayAscension: A near and distant reading of the progressive complexity in the Harry Potter Series" is a unique data-driven analysis, with charts and word maps that track the evolution of language across the series, while Potterversity Emily Strand's experience in a creative writing group guides her investigation in "Said Hermione Earnestly: Harry Potter's Prose, and why it doesn't matter.
The volume has a good combination of breathing new life into well-worn subjects and less commonly explored perspectives. Kate Glassman's chapter on McGonagall is based on a paper she presented at the Harry Potter Academic Conference at Chestnut Hill College, which I had the opportunity to hear in 2019. I remember being impressed at the era through its discussion of a character who was not often scrutinized on scholarship, and the published version is also a refreshing and multifaceted look at an understudied but ubiquitous figure. Another rare but fascinating topic is medicine and healing in the wizarding world (Jennifer M. Reeher). Trauma (Henderson), werewolves (Jonathan A. Rose) and other non-human creatures (Keridiana Chez, Juliana Valadão Lopes), all frequent points of attention in Potter studies, receive separate salaries that work from existing scholarships to present new ideas.
There's praise for the show's artistry alongside criticism of stereotypes and the ongoing inequality of the wizarding world. Some chapters, such as Lauren R. Camacci's "The Face of Evil: Physiognomy in Potter," are uncomfortable but important to read, forcing us to confront the biases infused into the series and our culture more broadly.
Open at close is both an intellectually and emotionally stimulating read, probing the depths of Harry Potter novels to discover the engaging, heartwarming, disturbing, and puzzling aspects that make us not only re-read, but still think and talk about these books years after their release.
Open at close is published by University Press of Mississippi and is available now.
Buy on Amazon Buy in bookstore
Want more posts like this? MuggleNet is 99% volunteer run and we need your help. With your $1 monthly contribution, you can interact with creators, suggest ideas for future articles, and participate in exclusive giveaways!
Support us on Patreon