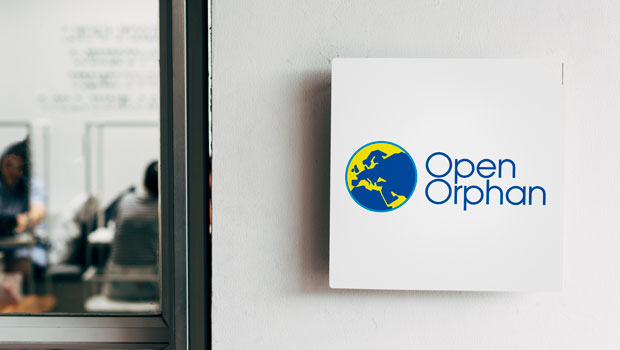 Open Orphan reports on the world's first characterization study of Covid-19
Contract Specialized Research Organization (CRO) open orphan announced the results of the world's first Covid-19 characterization study, which was a partnership between its subsidiary hVIVO, Imperial College London, the Vaccine Taskforce, the Department of Health and Social Care (DHSC) and the Royal Free London NHS Foundation Trust.
Publicly listed company AIM said the results of the landmark study showed a human SARS-CoV-2 challenge was safe in healthy young adults and provided detailed insights into the course of the disease. Covid-19 infection, with potential positive implications for public health.
As part of the study, the researchers aimed to identify a dose of Covid-19 that caused "safe and reliable" infection in unvaccinated volunteers without previous SARS-CoV-2 infection.
The results detailed the outcomes of 36 healthy male and female volunteers between the ages of 18 and 29, who were infected with the original SARS-CoV-2 strain challenge virus.
Open Orphan said hVIVO clinicians closely monitor volunteers in a controlled quarantine setting and collect data on disease progression to provide insight into Covid-19 infection.
The volunteers would be tracked for 12 months after they were released from the quarantine facility.
He said key clinical information included that 18 volunteers had been infected with rapidly rising and peaking viral loads about five days after inoculation.
No quantitative correlation was noted between viral load and symptoms.
Open Orphan said there were no serious symptoms, with mild to moderate cold-like symptoms reported by 16, or 88%, of the 18 infected volunteers, including a stuffy or runny nose, sneezing and motion sickness. throat.
Some also suffered from headaches, muscle and joint pain, fatigue and fever.
Anosmia – a lost or altered sense of smell – occurred in 13, or 72%, of the infected volunteers.
Open Orphan said the average time from first exposure to viral detection to first symptoms, or the "incubation period", was 42 hours, with the virus detected earliest in the throat, but at "higher significantly higher levels in the nose".
The virus was detected in the throat on average after 40 hours, and in the nose on average after 58 hours.
High levels of viable or infectious virus were observed for approximately nine days after inoculation and up to a maximum of 12 days.
Modeling using data from the study indicated that regular asymptomatic lateral flow testing would diagnose infection before 70% to 80% of the infectious virus had been generated, meaning that if isolation was triggered by the test of lateral flow, this would reduce community transmission to others.
"I am delighted that the world's first characterization study of Covid-19 has concluded with no serious adverse events or serious symptoms, demonstrating that a human challenge study of Covid-19 is safe in healthy young adults," said Executive Chairman Cathal Friel.
"The results, which were made public today, provided invaluable insight into the progression of Covid-19 disease."
Friel crucially said the study has now established a human Covid-19 challenge model, which could be "instrumental" in accelerating the development of future Covid-19 therapies.
"New variants, like Omicron, often mean that vaccines and antivirals need to be quickly re-evaluated to ensure their effectiveness.
"Human challenge studies may prove to be the fastest way to compare old and new vaccines and therapies."
As of 12:38 GMT, Open Orphan shares were up 8.85% at 8:14 p.m.