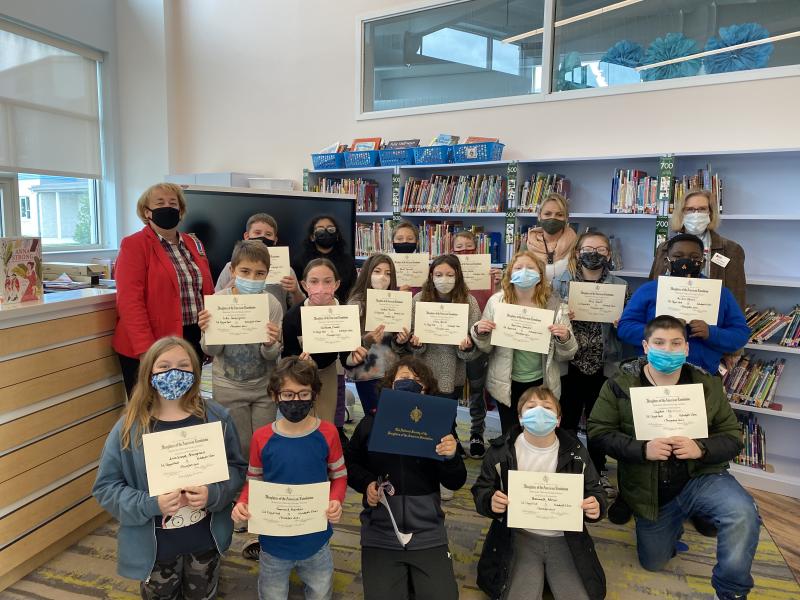 Rehoboth student writes DAR American history essay
The Col. David Hall Chapter of the Daughters of the American Revolution has announced that John Landolfi of Rehoboth Elementary School is the chapter winner of its American History Essay Contest.
This competition was created to encourage young people to think creatively about the great history of this nation and learn about it in a new light. Each academic year, a unique dissertation topic is chosen and guidelines are made available.
The Tomb of the Unknown Soldier was the subject of 2021, to coincide with the 100th anniversary of the tomb's creation. The contest was open to all students in grades five through eight.
Essays were judged for historical accuracy, adherence to topic, organization of material, interest, originality, spelling, grammar, punctuation, and neatness. Fifth graders from Tiffany McMahon's class at Rehoboth Elementary participated and were recognized by Colonel David Hall's chapter with certificates.
As the winning student, John Landolfi received a special certificate, bronze medal and Our Patriots coloring book, designed by DAR as a fun way to learn about the diverse nature of this nation's founding, highlighting 52 American patriots and their support for American independence. The winning essay now advances to the state competition level.
With a mission to promote historic preservation, education, and patriotism, DAR is one of the largest female-line-based patriotic nonprofit organizations in the world, with 185,000 members and approximately 3,000 local chapters in the United States. United States and abroad.
Colonel David Hall's chapter is based in the historic Maull House on Pilottown Road in Lewes. The chapter meets the second Saturday of each month from September to May at the Lewes Public Library.
For more information, visit the chapter Facebook page or go to davidhalldar.org.