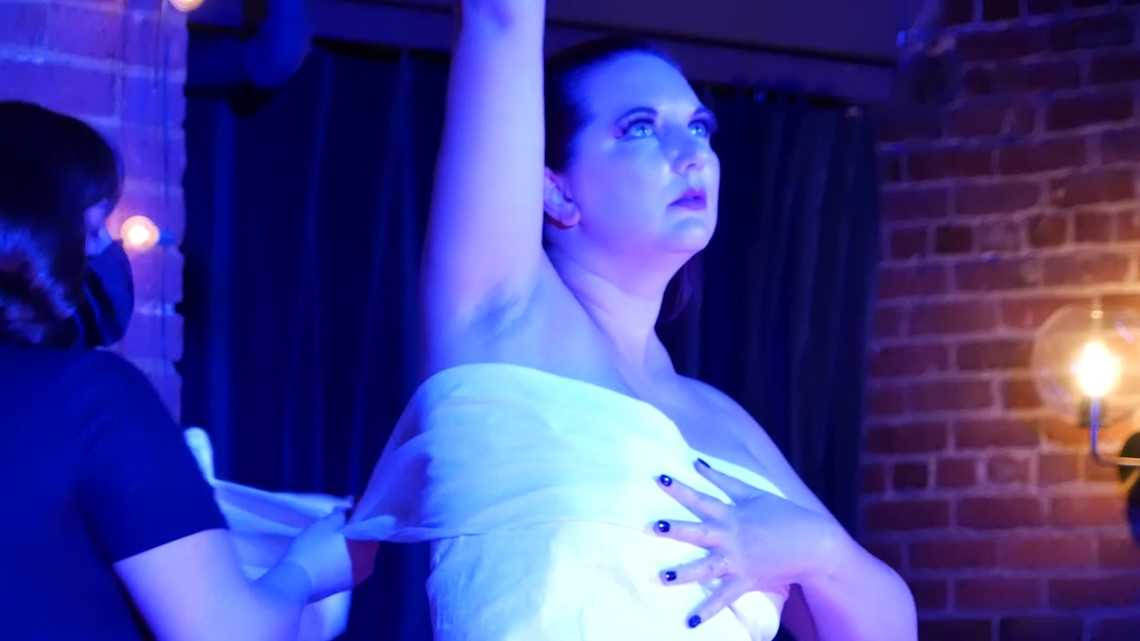 This Seattle theater troupe makes burlesque by the book
The Noveltease theater adapts classical literature to burlesque performances. # k5soiree
SEATTLE – Not Your High School English Class – Noveltease Theater turns classic literature into spicy burlesque performances.
"What we do with literature is like turning something into a musical, except we don't sing," says co-founder Sailor St. Clare.
Sailor St. Clare and Fosse Jack are the co-founders of the Noveltease Theater. They have been friends for years, bonding around books and burlesque.
"I have a PhD in English," says Sailor. "And I started doing burlesque when I was in college. And I think I always looked for a way to align those two interests."
They started off with a performance based on the works of Tennessee Williams, producing an aptly named Tennessee Tease show – and they've been going strong ever since. So far they have danced through the Odyssey, Northanger Abbey and several others. Their most recent show is The Canterbury Tales.
Now, before you get all hot and bothered, no, you don't have to read the book to see the show.
"You know, we would love for you to read the book at some point, but that's not a prerequisite for attending," says Sailor.
In fact, encouraging people to explore new literatures is what they hope to do. Because while the troupe dances at night, undresses and gets messy, they are readers at heart. And they want you to be too.
If you would like to see the production of The Canterbury Tales by Noveltease Theater, it airs until Monday, November 1st. Make sure the kids are out of the room when you watch this one!
The evening of KING 5 celebrates the North West. Contact us: Facebook, Twitter, Instagram, Email.